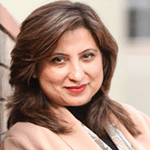 It is indeed a matter of great pride for all of us here at the College of Administrative and Financial Sciences to wholeheartedly welcome you. Our college is dedicated to providing you with the knowledge and skills necessary to succeed in the dynamic world of Business and Finance. As you embark on your academic journey, I want to remind you of the importance of hard work, dedication, and perseverance. Our college is committed to providing you with a rigorous curriculum that will challenge you academically and help you develop critical thinking skills.
In addition to our academic programs, we offer a variety of extracurricular activities, including student clubs and organizations, internships, and networking events. These opportunities are designed to help you build your professional network and gain valuable experience that will prepare you for success in your future careers.
At the College of Administrative and Financial Sciences, we are committed to providing you with a supportive and inclusive learning environment. Our faculty and staff are here to help you achieve your academic and professional goals, and we encourage you to take advantage of the resources available to you.
I wish you all the best as you begin your studies at our college, and hope that your dreams take you to the corners of your smile to the highest of your hopes to the windows of opportunities and to the most special places your heart ever known.
I look forward to seeing all that you will accomplish in the years to come.
Dr. Zahida Abro
Dean of Administrative and Financial Sciences College