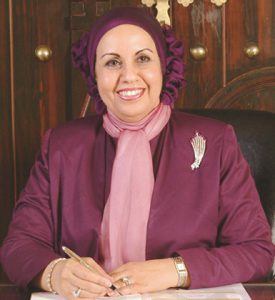 Founded in 2001, Gulf University is a leading higher education institution that works to develop intellectual excellence and promote the spirit of self-reliance and self-esteem. The university opened a new horizon in scientific endeavors and contributed significantly to the global community.
Gulf University is proud to have faculty members, staff with latest experience and skills, a student body with distinctive diversity and a vibrant network of society that has come to recognize the campus as a vital academic, economic and cultural resource in the Kingdom of Bahrain.
The student's success is the focal point of focus, so we believe that education is the basis for progress for any society. Therefore, strengthening the spirit of strong citizenship and belonging among our students will shape a better future for our country and the world through a comprehensive academic approach.
Faculty and staff are dedicated to providing the best programs that prepare students to realize their aspirations and continue to communicate to work to achieve their social needs and aspirations. We are also looking for opportunities inside and outside the classroom for students, faculty and staff to work, learn and cooperate and promote an enabling environment that is centered on serving the student and facilitating opportunities for their excellence.
As Chairperson of the University Board of Trustees, the core principles of my leadership role in this area are effective communication with faculty, staff, students and our community partners, problem-solving management, and constant focus to provide better for our students.
Accordingly, I look forward to continuing my participation in campus activities and events to promote the University's intellectual and critical thinking position as well as creative prospects to make Bahrain and the world a better place.
Professor. Mona Rashid Al-Zayani
Chairperson of Board of Trustees of Gulf University